The Course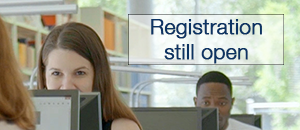 We started on October 1st. However, the course is mostly self-paced. You can still join in and do the course according to your own schedule. Every two weeks we release another module. Once activated all materials will be available until the end of the course.

Registration is a two-step process. Register and browse through the course first and then complete payment if you would like to continue with the course.

What is the course about?
The Digital Transformation is having a huge impact on the the business world and human resource management activities. To prepare you with the skills you need to master the challenges ahead, we created this online course. It offers deep insights into the processes, practices, and technological systems that organizations employ when they manage human resources.

What you will learn:
You will learn about the impact of information technology on the core functions of HR management.
You will gain an in-depth understanding of the organizational, ethical, and legal considerations which guide decision-makers in HR management.
You will develop several of the skills and capabilities required to succeed in an increasingly digital business environment.
More Information